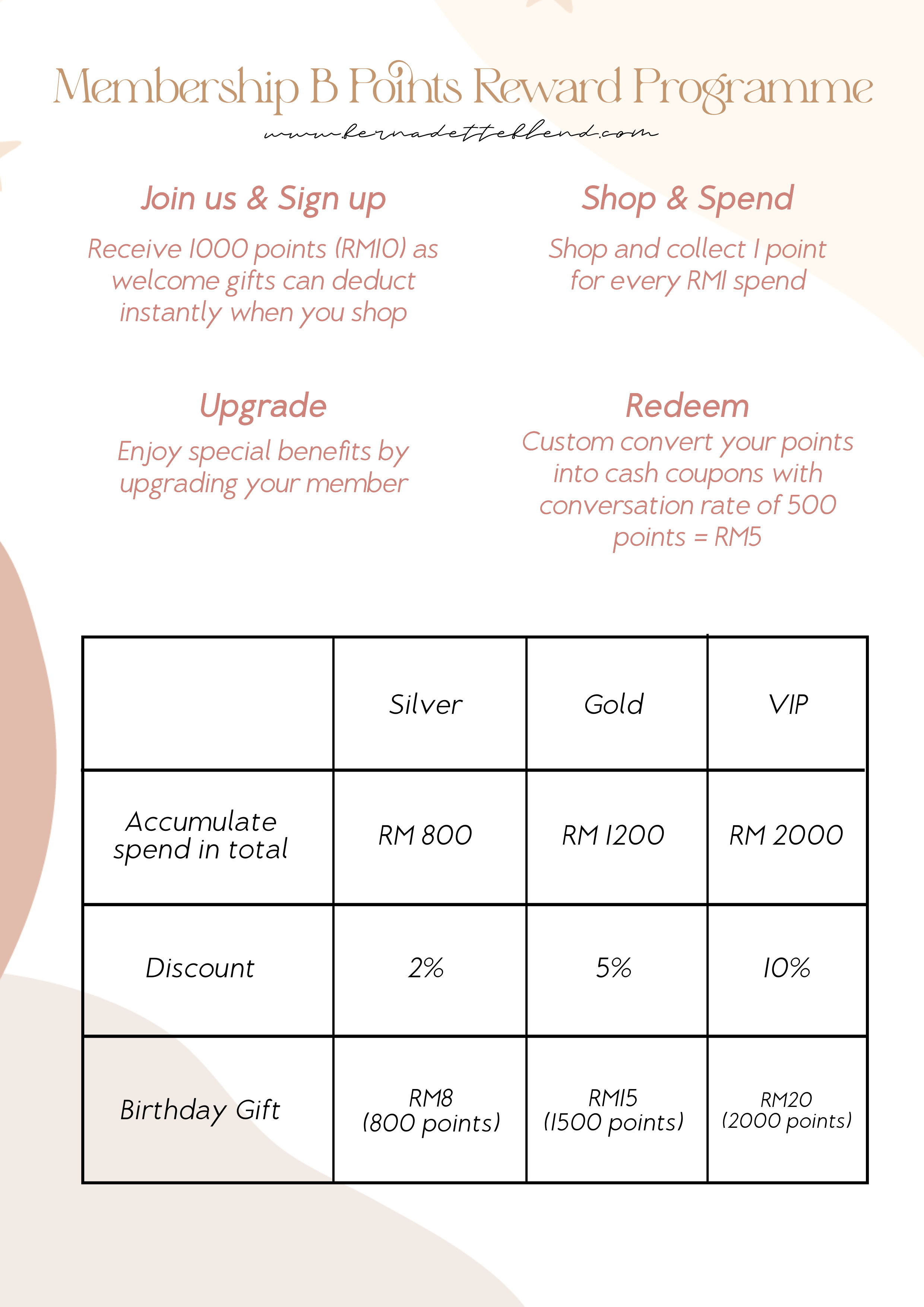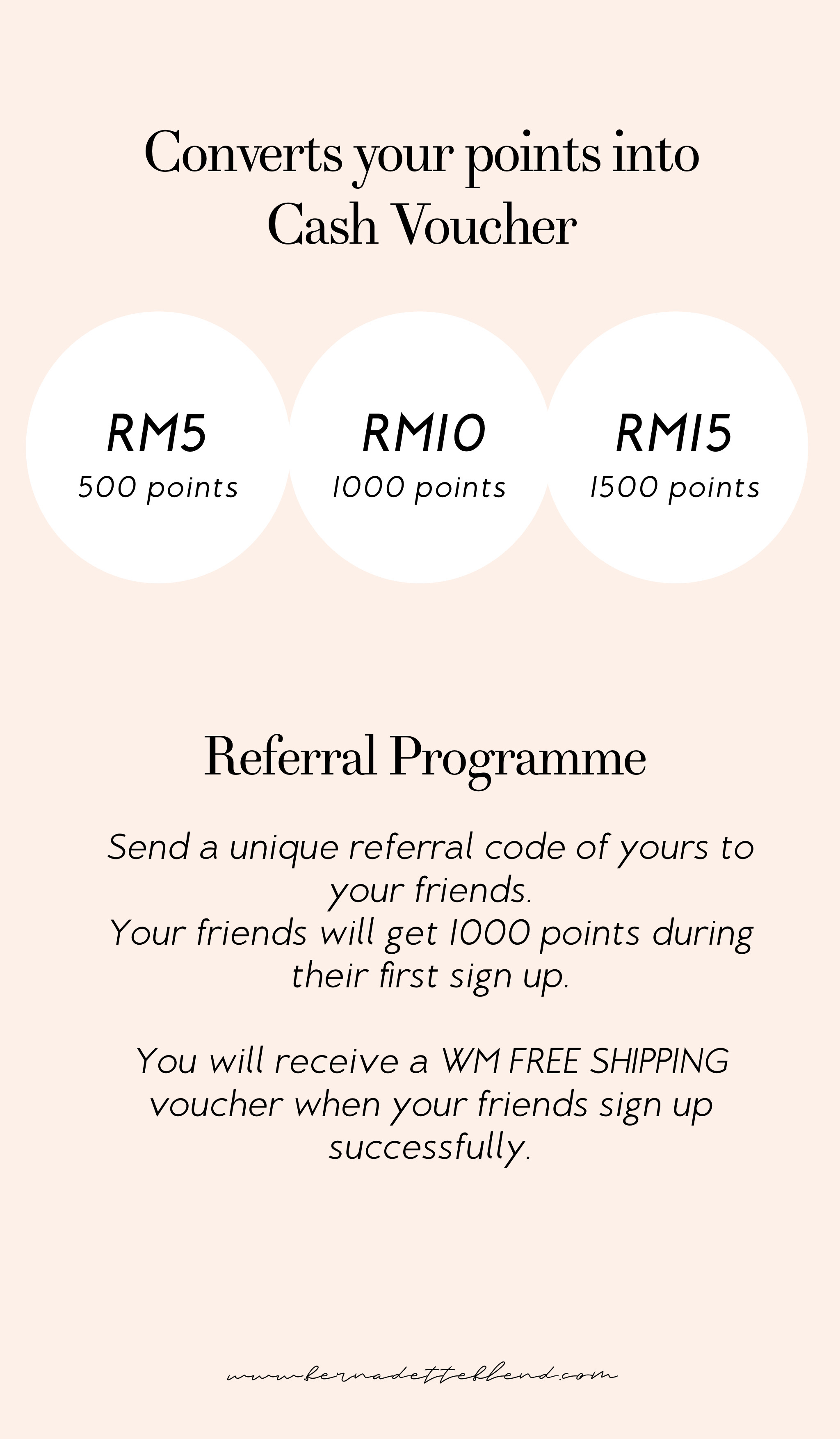 Frequently Asked Questions:


1. How to become a member?
Simply register an account at our website to become our basic tier member.
2. How to get member points?
- You may get 1000 points (RM10) as welcome gift once you sign up.
- One (1) point will be awarded to every RM1 spend.
- Accumulation points may redeem as cash voucher in our website.
3. How to upgrade my member tier?
Your member tier will be upgraded once total spent was accumulated in specified amount.
You may click the table above for more details.
4. Is my member tier permanent?
Member tier & points will renew every 6 months. (Half Year)
5. How to enjoy the birthday gift?
Birthday gift only entitiled to Silver/ Gold/ VIP tier members. You will receive reward points on your birthday. Remember to fill in your birthday when you sign up as a member.